Congratulations to our partner Kaitlin Corey on being named among The Daily Record's Leading Women Under 40 for 2022.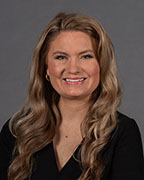 The Daily Record's Leading Women awards honor women who are 40 years of age or younger for the accomplishments they have made so far in their careers. Winners were selected for the honor based on their professional experience, community involvement, and commitment to inspiring change.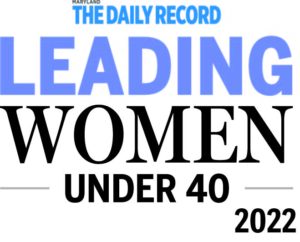 A partner at Goodell DeVries, Kaitlin Corey represents a wide range of clients in intellectual property law and litigation and tax law. Her practice spans everything from trademark litigation to multi-million dollar business transactions and tax controversy work. She speaks regularly on copyright and trademark law and is an adjunct professor at the University of Baltimore School of Law, where she co-teaches Trademarks and Unfair Competition Law with Jim Astrachan. She is immediate Past Chair of the Intellectual Property Section of the Maryland State Bar Association.
Kaitlin also serves as General Counsel for the Annapolis Police Foundation and as a Dean of the Lawyers' Campaign for CollegeBound.